. . . except Sundays. Miah and Larkin have chores to do every morning and then a little bit of independent work. Here they are, hard at work:
Miah, making her bed
Larkin, taking out the upstairs trash
Miah has a little trouble writing her numbers in the correct direction, so she has to make one letter three different ways every day for a week. Here she is making dents in clay to form a 7, using little hole punches, and gluing paper bits in the shape of a 7. Other ways she makes her numbers are:
painting with water on the chalkboard
wikki sticks
writing with finger in a tray of rice
tracing puff paint number with finger
pipe cleaners
playdough
writing on wipe-off cards
pattern blocks
number puzzle (cut out of foam)
painting
pinprick on cardstock
stitching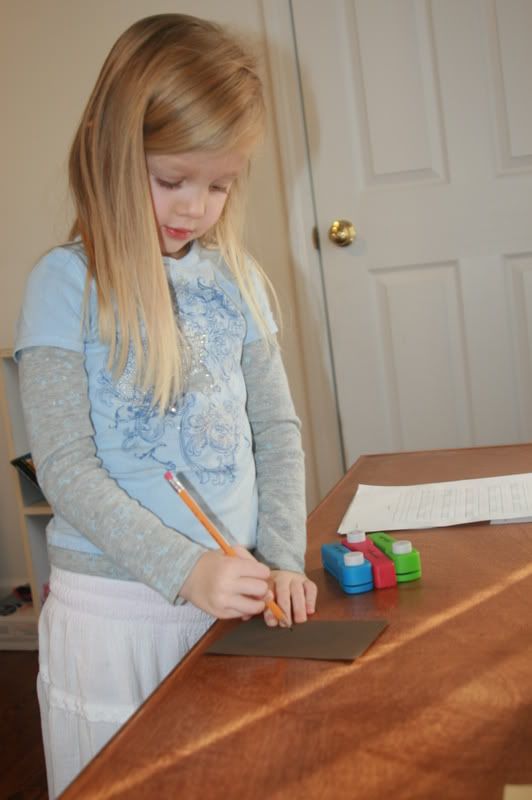 Here Miah is doing her copywork. She has the unique talent of sticking her tongue up her nose while she concentrates. :)
Miah, drawing in her nature journal. (This is an old picture, but I really like it.)
Larkin, taking care of his hermit crabs
Larkin, matching word cards with small objects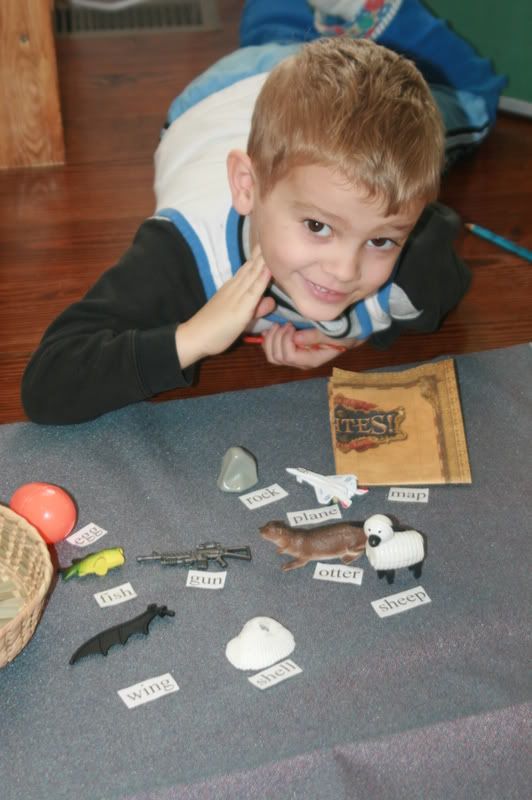 The little ones find things to do too. Zahana, fitting legos together.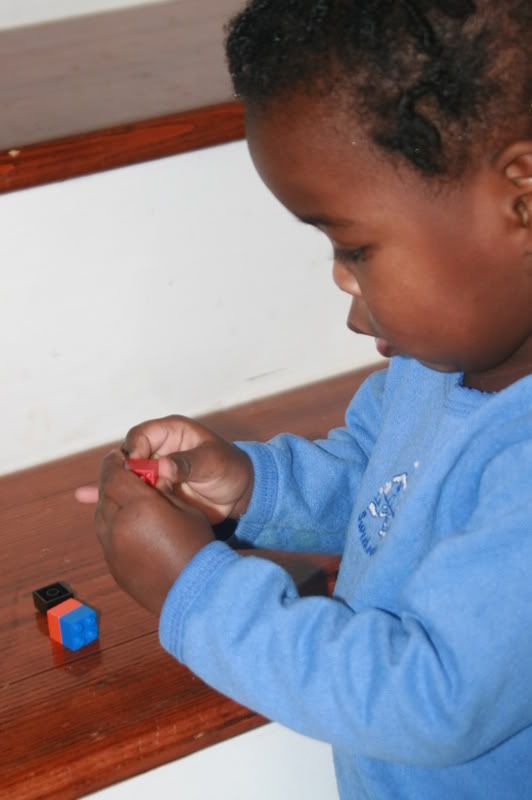 Rohan, playing with an elephant, then making elephant sounds.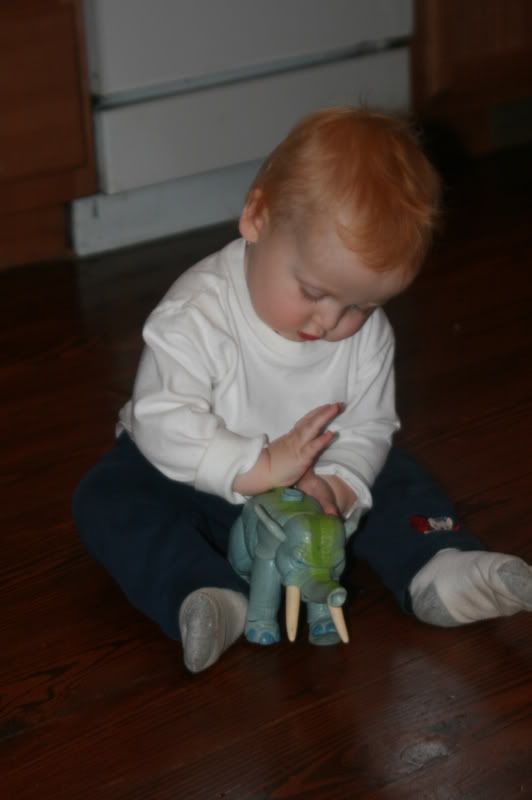 Cause me to hear your lovingkindness in the morning, for in You do I trust; Cause me to know the way in which I should walk, for I lift up my soul to You. Ps. 143:8