Well, I guess they're not exactly babies anymore. . . but they're MY babies.
Pouring water. I bought all these things (including the pretty tray) at a thrift store for a quarter each, except one of the pitchers, which was 75 cents.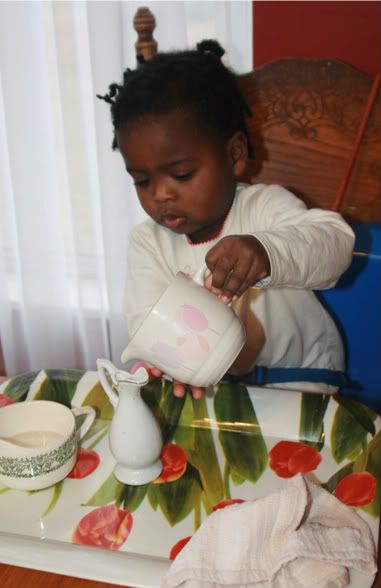 Cleaning up a spill.
Pouring rice. She spilled some of the water on her shirt, so that's why she's bare for this activity.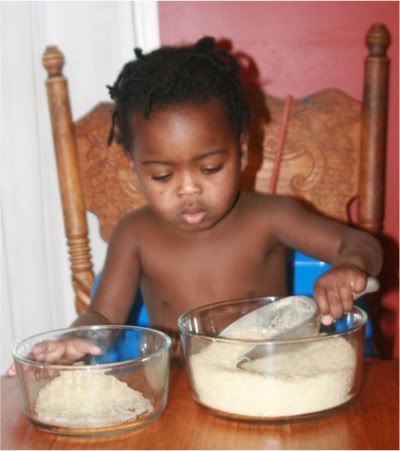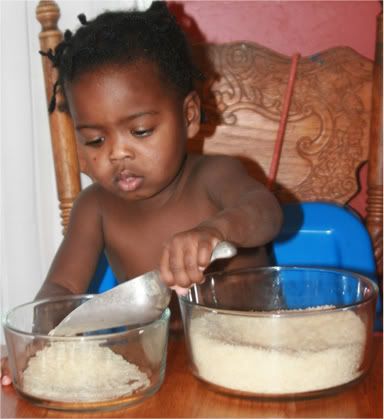 Amazing how much she really loves doing this, because only a few days earlier she thought this was incredibly boring. Timing is everything!
Zahana's favorite practical life skill - spreading butter.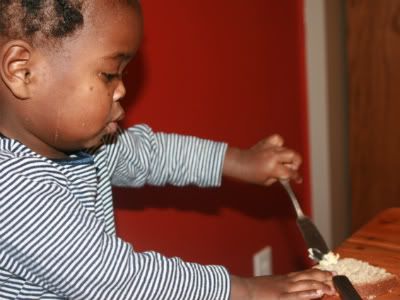 And perfecting the use of a spoon. Eating is always popular. :)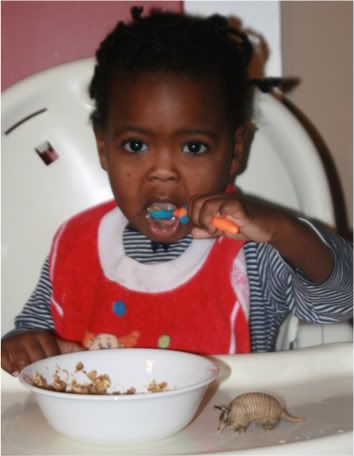 And Rohan, just learning to use a spoon.
. . . We were gentle among you, like a mother caring for her little children. We loved you so much that we were delighted to share with you not only the gospel of God but our lives as well, because you had become so dear to us. . . You are witnesses, and so is God, of how holy, righteous and blameless we were among you who believed. For you know that we dealt with each of you as a father deals with his own children, encouraging, comforting and urging you to live lives worthy of God, who calls you into His kingdom and glory. 1 Thessalonians 2:7-12